Monthly Downloads: 2,764
Programming language: PHP
License: MIT License
Expose alternatives and similar libraries
Based on the "Miscellaneous" category.
Alternatively, view Expose alternatives based on common mentions on social networks and blogs.
Do you think we are missing an alternative of Expose or a related project?

Add another 'Miscellaneous' Library
README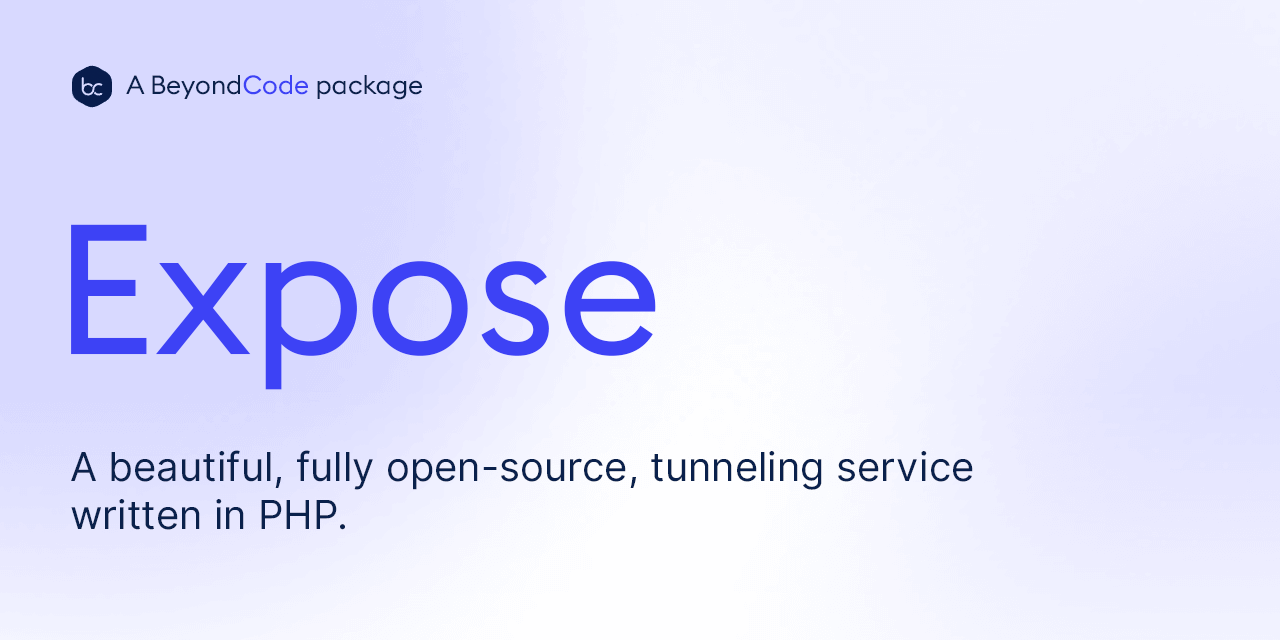 Expose
A completely open-source ngrok alternative - written in pure PHP.
Documentation
For installation instructions, in-depth usage and deployment details, please take a look at the official documentation.
Security
If you discover any security related issues, please email [email protected] instead of using the issue tracker.
Credits
[All Contributors](../../contributors)
License
The MIT License (MIT). Please see [License File](LICENSE.md) for more information.

*Note that all licence references and agreements mentioned in the Expose README section above are relevant to that project's source code only.