Monthly Downloads: 11,854
Programming language: PHP
License: BSD 3-clause "New" or "Revised" License
print_o alternatives and similar libraries
Based on the "Miscellaneous" category.
Alternatively, view print_o alternatives based on common mentions on social networks and blogs.
Scout APM uses tracing logic that ties bottlenecks to source code so you know the exact line of code causing performance issues and can get back to building a great product faster.
* Code Quality Rankings and insights are calculated and provided by Lumnify.
They vary from L1 to L5 with "L5" being the highest.
Do you think we are missing an alternative of print_o or a related project?

Add another 'Miscellaneous' Library
README
print_o
An object graph visualizer for PHP
What is object graph ?
Object-oriented applications contain complex webs of interrelated objects. Objects are linked to each other by one object either owning or containing another object or holding a reference to another object. This web of objects is called an object graph and it is the more abstract structure that can be used in discussing an application's state. - wikipedia

(JA) オブジェクト指向のアプリケーションは相互に関係のある複雑なオブジェクト網を含んでいます。オブジェクトはあるオブジェクトから所有されているか、他のオブジェクト(またはそのリファレンス)を含んでいるか、そのどちらかでお互いに接続されています。このオブジェクト網をオブジェクトグラフと呼びます。
Simple object graph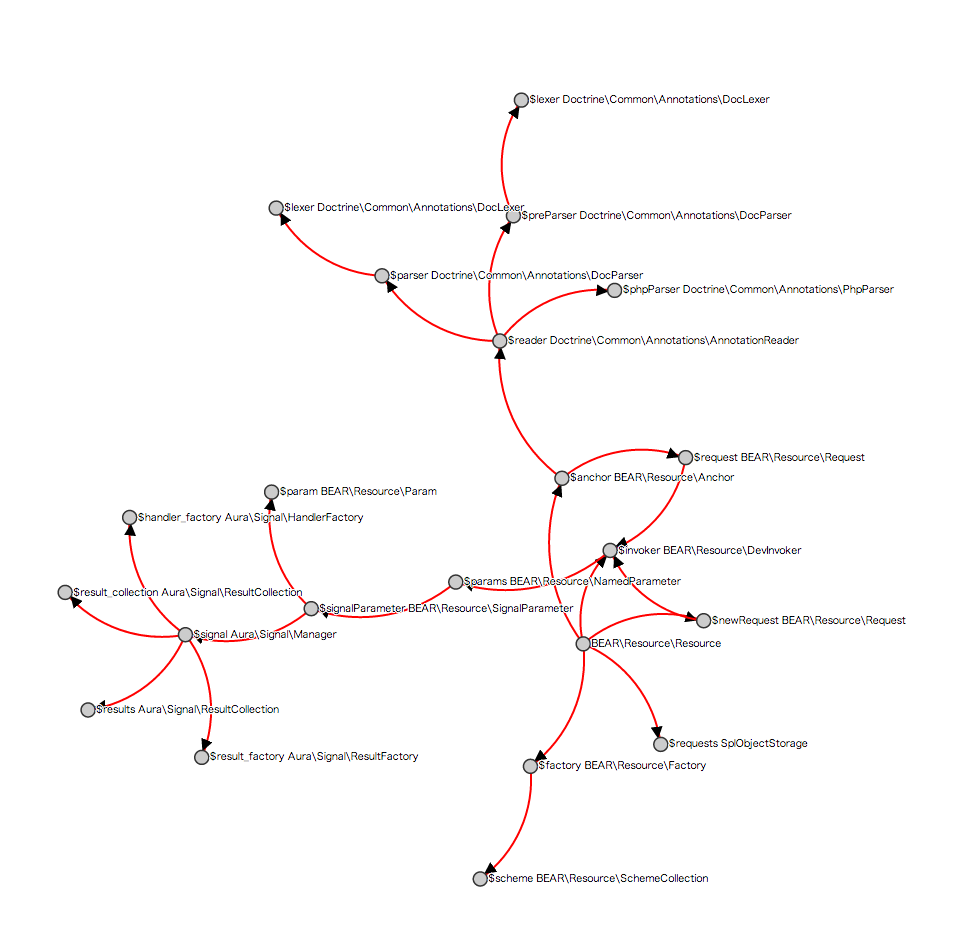 With properties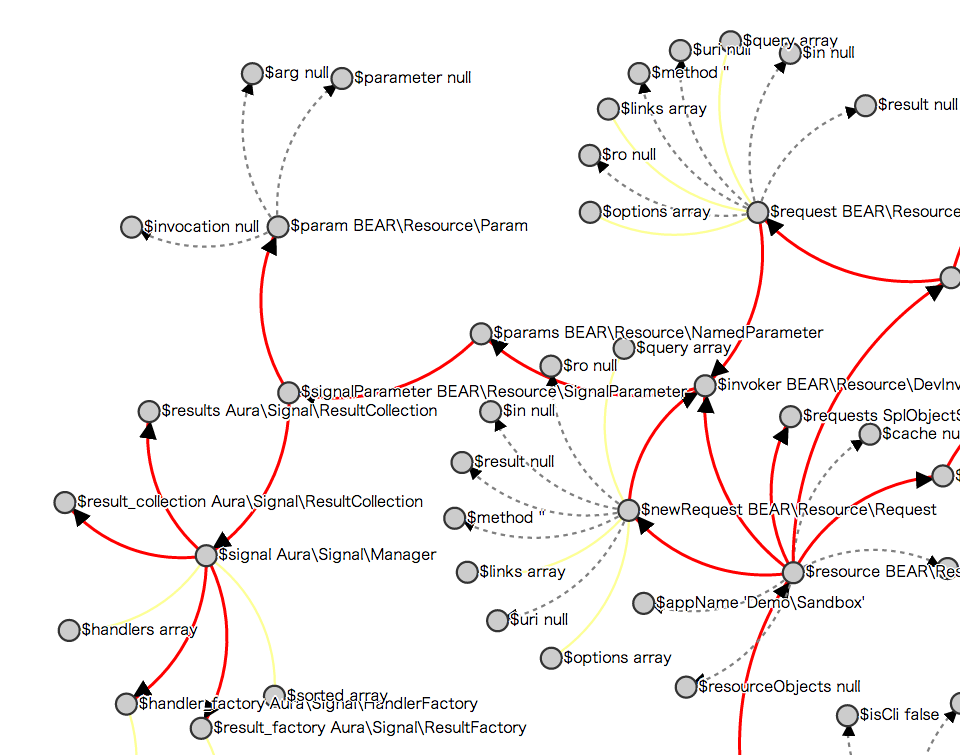 Full extract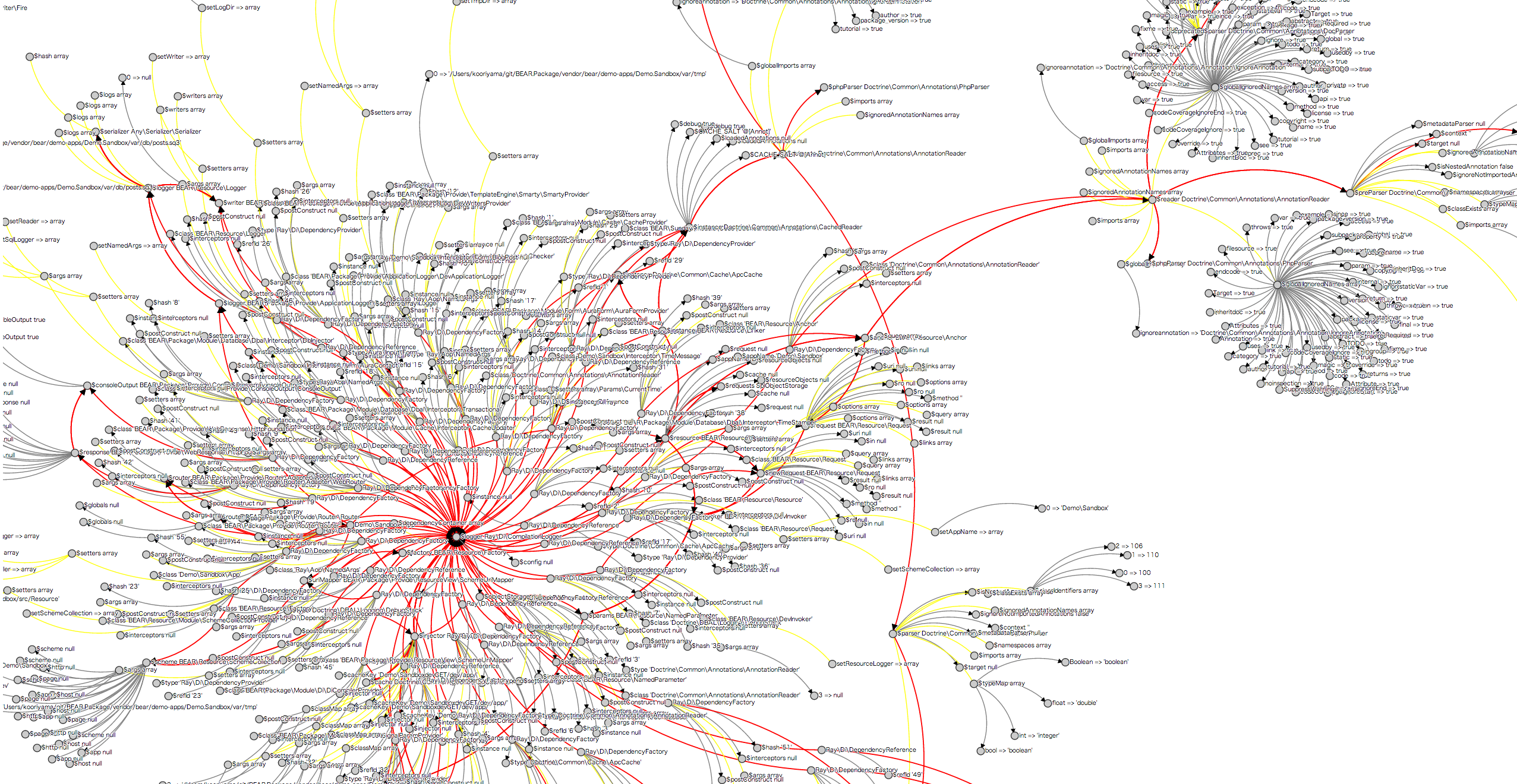 Requirements
Installation
{
    "require-dev": {
        "koriym/printo": "~1.0"
    }
}

Usage

print_o($object);

//or

use Koriym\Printo\Printo;

echo (new Printo($object))
    ->setRange(Printo::RANGE_PROPERTY)
    ->setLinkDistance(130)
    ->setCharge(-500);

Live demo